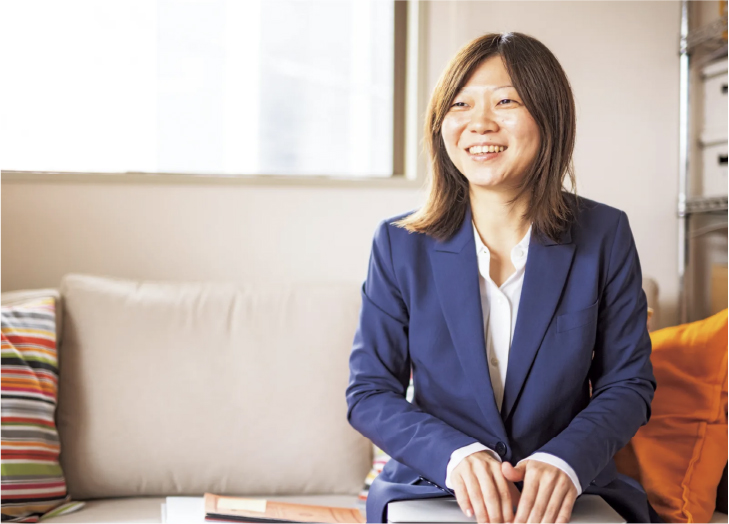 Bringing joy and
peace of mind
to all who work
Bringing joy and peace of mind
to all who work
We are engaged in various activities with the aim of realizing decent work for all. More specifically, we are working to create an environment where each person has a role in their community and where both the individual and those around them recognize that role. The term "role" being used here has a broad meaning and encompasses things that are compensated for with money and things that are not. It can include being involved in bringing someone happiness, being helpful, or engaging in an activity worthy of gratitude. Each person's role should be recognized as being important and lead to a healthy livelihood. This is the kind of society we are working towards achieving every day.In particular, we would like to work with numerous professionals to create "roles" and "jobs" for people with disabilities, for which working opportunities and environments are insufficient, and through these activities, ensure "work" for all.
Message from the Board Chair
There is only one way
to ensure successful employment
for people with disabilities.
That is…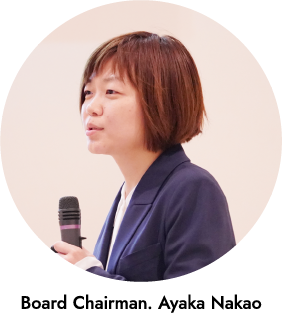 To understand each and every individual and create a working environment that suits them. To that end, while maintaining a "dialog" with the person concerned, the entire organization continuously engages in a trial-and-error process until the optimal solution is found. And that process itself leads to the establishment of "mutual trust." In summary, the idea is to customize the way of working for the person and change the surrounding environment so that the person can work in a way suited to them, allowing them to change and grow as needed. In other words, it is about "working as one's self."
In today's world, longevity is increasing, and we have entered an age where it is not uncommon for people to live 100 years. On the other hand, we also live in an era of volatility, uncertainty, complexity, and ambiguity (VUCA), where change is commonplace. That is what is being said about today's world. We live in an age where everything around us is changing at a dizzying pace. During such times, what should we focus on? I believe the answer is "one's self." How do you want to live? What kind of person do you want to be? What role do you want to play in society? What kind of people do you want to be involved with? And so on. We believe the "new normal" way of working in the age with/after COVID is "decent work carried out in one's own way."
To put this into practice, the knowledge and experience we have gained thus far in finding employment for people with disabilities should be of great use. That is because the nature of the disabilities themselves can often cause people with disabilities to experience difficulties and troubles with work. The expertise we have acquired from overcoming these difficulties in the field provides us plenty of hints for "working better." By applying the essence of our experience and knowledge in finding employment for people with disabilities, we hope to serve as professionals in fostering individuals, an environment, and a society where everyone who works can aim for "decent work carried out in one's own way."


Board Chairman. Ayaka Nakao
Ph.D. in Social Welfare, Social worker. Born in Takamatsu, Kagawa. She received her Ph.D. in Social Welfare from Toyo University Graduate School of Welfare Society Design.She has been working at Temil Co. Ltd. since April 2007, and has experienced accessibility research on devices and consultation on nursery schools. In 2010 she started Temil Project with other staffs and in June 2013 she founded Decent Work Labo.
About Decent Work
"Decent Work" is a term used in the eighth UN sustainable development goal:
Decent Work and Economic Growth.
This translates as "rewarding and considerate work." In addition to earning wages,
when we work and are thanked by others and feel that we are helping others,
we also experience the "joy of working" and "job satisfaction."
We believe the primary elements of "decent work" are obtaining both "wages"
and "job satisfaction" in a well-balanced manner and having a rich life and social security,
including family, which serve as a basis for continuing to work.
About our Services
By utilizing our experience and knowledge
as professionals,
we will realize positive employment for people
with disabilities.
Image
of Positive Employment
for People
with Disabilities

Let's start here.We will introduce pioneering case studies and reviews and share ideas and knowledge, allowing management and those in charge to form an image of positively employing people with disabilities and an image of the kind of employment they should aim for.
Task/work
Identification

Keeping the characteristics of people with disabilities in mind, we will check to see if there are functions that can make the most of their strengths. Understanding the characteristics may lead to the creation of new jobs. In cases where identification is difficult, we will propose work suited to the organization and provide full support up to its administration. We can also support the establishment and operation of special-purpose subsidiaries on the assumption that they will be profitable.
Workplace training

We provide training and tools that enable you to transition from thinking about "disabilities" as "other people's" concerns to thinking about them as "your own." By thinking about the employment of people with disabilities from a more "intimate perspective" and learning about the benefits of diversity and inclusion (D&I) that can be obtained by employing people with disabilities, you will be able to apply the knowledge learned to workplace management, leading to a deeper understanding of people with disabilities.
Training for People
with Disabilities

We will create and implement tailor-made training programs according to the characteristics, duties, issues, and goals of the person(s) with disabilities to be hired.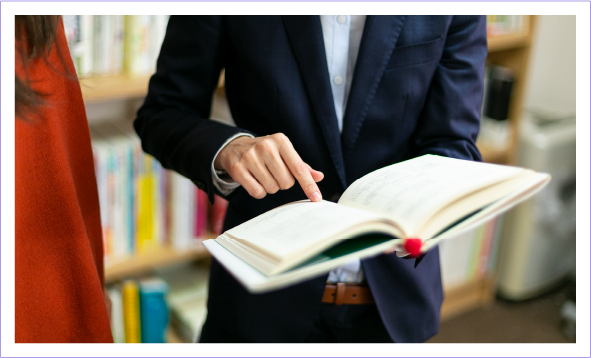 Service Introduction Flow
Example of a large-scale recruitment project
Our experienced welfare specialists provide total support from pre-employment to retention.
Regardless of whether someone has a disability or not, if they do not feel they are "helping the company,"
they will not experience "job satisfaction."
Our social welfare specialists are involved in a multifaceted manner to ensure people
with disabilities can utilize their strengths and feel useful to the company,
thus ensuring the organization is a place where everyone can feel "motivated to work."
Please also feel free to contact us if your company is considering hiring people with disabilities for the first time.


News
Donation
Please contact us if you would like to make a donation.
Contact
Tel :+81-3-6451-7346 
FAX :+81-3-6451-7346
e-mail: info@decentwork-lab.org
Please contact Nakao,Funaya
Sponsor / Organization / Links
Japan Keirin Autorace foundation Subsidy Program for the Promotion of Public Utility "Festival for an Inclusive Society through Sports and Entertainment"

We manage a hand made design brand "equalto". Every product is designed by a professional designer and manufactured by disabled people. https://www.equalto.or.jp
Organization Profile
| | |
| --- | --- |
| Name | Decent Work Labo |
| Address | #401 VANflats, 3-28-9 Kitasenzoku, Ota-ku, Tokyo, 145-0062, Japan |
| Founded on | July 2013 |
| Board Chairman | Ayaka Nakao |
| What we do | Consultation on employment of people with disabilities |
| | Consultation on social welfare institutions |
| | Consultation on advocating diversity |
| | Research and study |
| Corporate Profile | >Articles of association |
| PDF Download | >Business report etc |